5 Tips to pay attention when choosing a hostel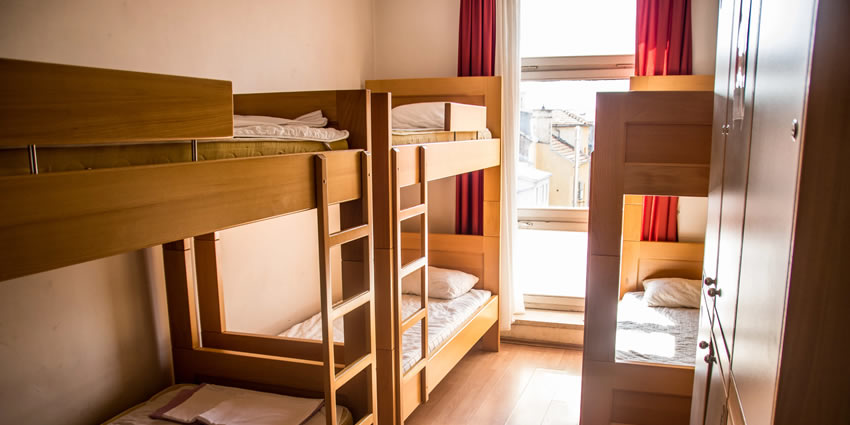 As a backpacker, you probably stay mainly in hostels. Hostels are cheap, often cozy and have possibilities to plan excursions and gather information. However, one hostel is not the same as another, while a hostel can make or break your stay. If you want to get the most out of your trip, you should choose a good hostel that is a positive addition to your trip.
The only question is: how do you recognize a good youth hostel before you have seen it with your own eyes? The internet is full of booking websites with hostels, so check it out.
At Reisbegeerte.nl we have a lot of experience with this. That's why we give you five important tips on choosing the right hostel.
Reviews, reviews and more reviews
Let's start with the most important thing of all: the reviews. Use platforms like TripAdvisor and HostelWorld to find out what previous visitors to the hostel thought of them.
If these don't show you enough information, you probably should check a hostel-blog. These are websites that review certain cities and places for the best blogs, they often even have hostel-reviews with more information on the specific place. A good example is Partyhostelguru.com, where you can find all information about all party hostels and youth hostels in the major cities worldwide.
You're going to see several times that a hostel that looks perfect at first sight has very bad reviews, while the opposite can happen. In our experience, there is no better measure than the experience of previous visitors.
Pay a little attention to the tone of the writer in the reviews. People who are only negative can be typical complainants, which means you have to take it with a grain of salt. It's better to rely on people with criticism, who also point out positive points. Then you know for sure that they are more objective reviews.
Location in relation to the city center
Assuming you are in a city(s), it is good to pay attention to the location of the hostel in relation to the center. A hostel can be very nice, but if you're on the road for more than half an hour every day to get to the nice places, it might not be the best choice.
A cozy hostel is very important, but minimal effort to get to the nice places is also not unimportant.
A small note: many booking sites are not always accurate with their indicated distance from the city center. Therefore, when searching for a hostel, try to check where the city center is and see how far away the hostel is from the center.
What does the common area look like?
The common room is the beating heart of the hostel. This is usually the place where you meet fellow travelers, make plans together, start the pubcrawl and eventually find friends.
It is therefore important that you have a cozy common room that stimulates mutual contact.
Some hostels have beautiful, but very large communal areas. You will find these a lot in the Generator Hostels within Europe, for example. They are nice to chill out, but the chances of having a pleasant evening with people you have just met are not great.
What do the (bathroom) facilities look like?
Strangely enough, this point is often not even in my top 3. In general, you can assume that the bathroom looks good if the hostel has good reviews.
What I want is the location of the bathroom. Usually, the bathroom is right next to the room or in the hall.
I prefer a bathroom adjacent to the hall. These are often larger and cause less noise (and sometimes smell) nuisance in the morning.
24-hour reception
Another important point: the opening hours of the reception. Ideally, the reception is always manned, so that you can contact them day and night with any questions you may have. This is also useful if you arrive in a city late in the evening and have to check in late.
At some hostels, the reception closes at 8 o'clock in the evening, which can be quite problematic.
In addition, a 24-hour reception is often an indication that it is a fairly large, professional hostel where they have their affairs in order. A hostel shouldn't be too big, but hostels without a 24-hour reception are often too small.
Use these tags to read more related posts and reviews:
---
Let us know if this article was useful for you