Best Places in Karnataka For Your Honeymoon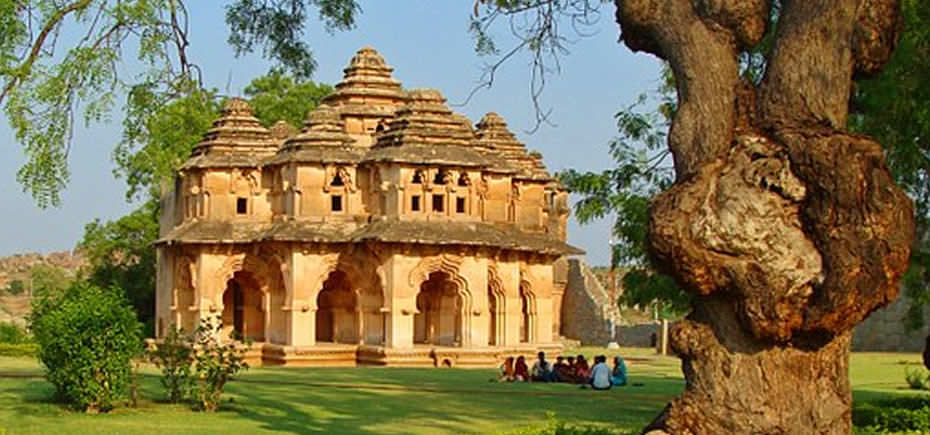 The wedding seasons and bells have just got over, so, are you one of those lucky couples who got married just a few months ago? So, are you on the lookout for the perfect place for a honeymoon? Then you have landed on the right page. In this article on the best places in Karnataka for an outing, we have given information on some best spots in the State. So, let us go into the details.
With the places that we give in this article, you can capture beautiful memories with your life partner. Karnataka State not only offers cold, hilly stations but also scenic beaches and even forests to explore on your own. Yes, the State also has numerous historical remains, starting from the Chamundeshwari hills to Belur and Halebeedu. So, get set for the adventurous start in combination with your partner.
Best Places in Karnataka For Your Honeymoon – Coorg
If there is one place where you will find cool weather all along the year, it is Coorg. This small place is complete with viewpoints, trails, coffee plantations and whatever you want, you will get here if you want to explore more about Mother Nature. In doubt, ask any person who has visited Coorg, and they will say it is a God-send for honeymoon couples.
You can visit the places where the river Kaveri originates, called the Talakaveri. You can visit Abbi Falls and note the interesting flora and fauna. You can also go for trekking in Pushpagiri and Tadiandamol if you love the adventure. And yes, there is always the rafting activity you can do at Barapole.
Best Places in Karnataka – Mysuru
Dubbed as one of the cleanest cities on this Mother Earth, it has strong relations with the past. If you want to spend your honeymoon by visiting places of grandeur and royal architecture, then Mysore is the place. You can find the Mysore Palace, Jaganmohan Palace and of course, the Chamundeshwari temple atop the hill.
If you love flowers and fountains, do not forget to visit the Brindavan Gardens, having the musical fountain. Yes, do not forget to check the pure Mysore Silk Saree emporium, Sandalwood statues, and soaps.
Best Places in Karnataka – Halebeedu
Remember the famous kingdom of Hoysala kings. Now, the city can just remind you of the past glory of the empire. Okay, and do you think of spending the honeymoon in an old city? Then think again. The old temples give just the background for the perfect outing on a honeymoon. You can find structures made of beautiful architecture, sculptures with Mother Nature. And yes, this city does not have too much of a crowd so you can spend your honeymoon roaming around the old streets in peace.
Best Places in Karnataka – Chikamagaluru
If you type in the search engine, Google, regarding Karnataka's coffee capital, then you will get this place. It is a small hill town. But you have to visit the place to enjoy the green view of various coffee plantations in the area. There are not much of commercial establishments here. So, if you are a couple who wants to escape from the busy city life, you got your pick. Tourist destinations are aplenty in the area, some being, the rose garden and many more. You can seek the help of a local guide or search on the internet to check the many viewpoints.
Best Places in Karnataka – Kabini
Do you want to spend time with your life partner amidst the wild? Then proceed to Kabini National park. You can have many activities such as boating, elephant safari, and jungle safari. Yes, there is always the Nagarhole National Park you need for trekking, camping as well the hiking activities. Are you more interested to spend the way amidst the natural water park? Then do not forget to visit the Kabini dam.
Best Places in Karnataka – Gokarna
Mention Gokarna, and you will find it is a pilgrimage spot. Yes, you can get many myths on the internet about this place. It also has historic temples. This place is famous for not only having the rocky Western Ghats but also for its beaches. You can find many wonderful resorts in this place.
Best Places in Karnataka – Hampi
Last known as the Capital of the famous Vijayanagara Kingdom, you can find temples and many places related to the 14th century. The best time to visit this place is the Hampi Utsav. Do not forget to visit Anegundi, the place being certified as a World Class Tourism Spot.
You can see many old structures such as the Kamal Mahal and Huchayappana matha temple. Want to see the sunset? Visit the Matanga Hill with your life partner.
Best Places in Karnataka – Kudremukh
Yes, you have heard about the Kudremukh Iron Ore, but we are speaking about tourist destinations. You can see a green carpet over the hills. There is more wildlife to be discovered. The places, you will have to visit is Lakya Dam, Kudremukh National park, Kudremukh peak, and Hanuman Gundi Falls. Yes, do not forget to visit the Janta Market.
Best Places in Karnataka – Kemmanagundi
Do you want to spend your honeymoon in natural resources such as river water and waterfalls? Then Kemmanagundi is the spot. It is the place where you have river streams, lakes and an environment perfect for the honeymoon. The places you have to visit are Rock Garden, Mullayanagiri, Shanti Falls, Hebbe Falls, Z point etc.
Best Places in Karnataka – Bheemeshwari Forest
Do you want to stay in a forest area and enjoy the wildlife with your spouse? Then Bheemeshwari Forest is the ideal spot. You can land at Bangalore airport and this place is a mere hundred kilometers from the capital city of Karnataka. You can only go to the reserved portion of the forest, but yes, it is possible to indulge in many activities such as rafting, rope walking, and kayaking. Yes, there are also options for camping and fishing by the riverside.
Best Places in Karnataka – Badami
If you look at the pages of history, it is the capital of Badami Chalukyas. From Bangalore, Badami is situated at a distance of 480 km.
If you want to spend time with your loved one amidst the ancient monuments, artifacts, and sculptures, Badami is the place other than Beluru and Halebeedu. For more details, you can search for Agastya Lake and the Archaeological Museum of Badami.
Best Places in Karnataka – Bangalore
Enough has been written of this wonderful city in tabloids, internet and every place where you can get information. Dubbed also as Silicon City, it is a place filled with historical places and famous parks. Do not forget to visit the Cubbon Park, Summer Palace, and numerous temples dating back to the tenth century.
Conclusion
So, there ends the article on the best places in Karnataka. Let us imagine, you have come to Bangalore from Delhi with your spouse. And she wants to roam the city and see all the famous places. In this situation, you can hire a bike and go roaming. So, within two days, you have visited Gavi Gangadeshwara temples and Mekedatu on your bike. During one such trip, your bike breaks down and being in a new State, new language, you are caught in a Catch 22 situation. So, you call the hotel staff where you stay and ask for advice. They tell you to download the app of the company which provides the bike road assistance in Bangalore. When you search on the internet, you find many companies offering home appliance repair service in Bangalore and also bike and car roadside assistance. You download the app and hire the best mechanic near your location. The mechanic comes to your place, fixes the problem and charges an affordable price. You resume your journey and the Bangalore trip becomes one of the sweetest memories of your life.
Do you want to get more knowledge about honeymoon destinations in India? Then do not forget to visit our website for more updates.
---
Use these tags to read more related posts and reviews: