How to Enjoy Your Trip When You Travel Solo?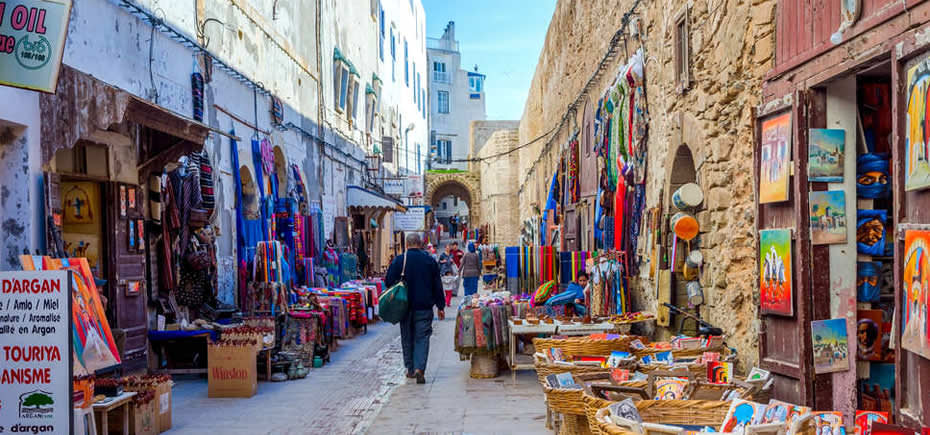 Do you sometimes feel that you need a break from everything? Do you think that the office routine has bogged down your life? Do feel like stretching your wings? Head out into the wilderness and experience what you never did. What essentially do you need for going on a solo trip? A bag pack, a "Indiana Jones" hat, so you feel adventurous, a ride. Okay, you don't want to drive the same car you drive to your office every day in for our adventure. What do you do? Look for some travelling services obviously! After all of this step in the ride thinking that you are away now, no one can buzz you every two seconds. P.S. your boss specifically.
Carry a DSLR, a good lens primary and a secondary one to capture the most breathtaking and serene moments of your adventure in your Morocco Holidays. A pair of binoculars will definitely be required as well as you are on an adventure silly! Now, open your eyes for everything new you see on the road, don't you feel that you have missed out on life? when you look at the new road, now trees, new skies, new faces. Sorry, but you have, no worries now that you are on the road. "Be unpredictable" this is the time you listen to your heart and not the predisposed decisions made for you. Take the road you've never taken before and go to a place you've always wanted to go to. Switch off your mobile, who needs it when you are on an adventure?
If you've opted for a hilly area, you're in for a treat. Why? Since there are rainbows after it rains and you know hilly areas are famous for their rains. "Meet the locals", you know looking at new faces and meeting new people boosts up your morale? It does, now be friendly with them and try to explore about them, what are their traditions and how do they live by? Try their culture, pick a few words of the language they speak and you'll see you are getting better and relaxed. At night, gaze at the stars, okay count them if you like. "Food", in whatever area you are do try their local cuisine and savor your taste buds with new and delectable foods. We all go for fast food in our everyday life so experiencing something new will bring in the difference for you to feel.
"Pictures", remember the DSLR camera we took, use it even if you don't know how to. You'll see that these new experiences are making you feel like learning newer things more quickly than ever. Take pictures of the natives, with them as well. If you try one of the local dresses do take a picture in that as well because later it will give you a laugh. Go for hiking and on the way look beyond the horizon, since you can! Doing everything that is not a part of our everyday routine is simply the only way to enjoy the whole trip yourself!
---
Use these tags to read more related posts and reviews: