Tonga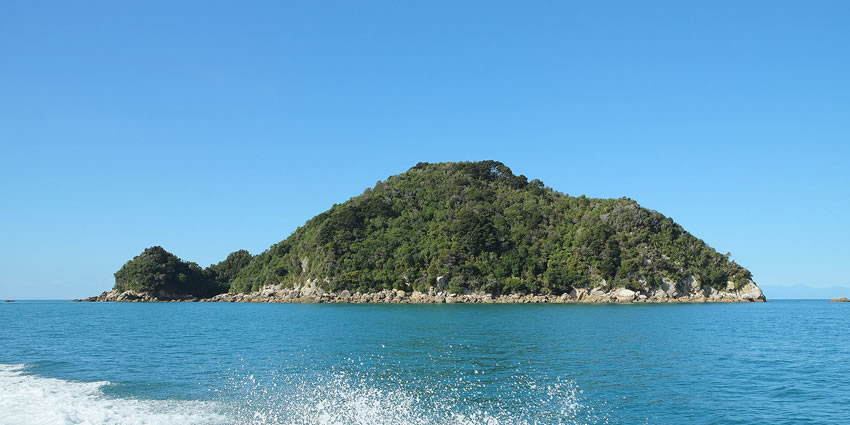 The official name is the Kingdom of Tonga.
Tonga is a Polynesian country, and also an archipelago comprising 169 islands, of which 36 are inhabited. The archipelago's total surface area is about 750 square kilometers scattered over 700,000 square kilometers of the southern Pacific Ocean.
Tonga stretches across approximately 800 kilometers in a north-south line. It is surrounded by New Caledonia, Vanuatu, Fiji, Wallis y Futuna, Samoa, Niue, and New Zealand. Tonga is about 1,800 kilometers from New Zealand's North Island.
The capital of Tonga is Nukuʻalofa.
Nukuʻalofa is located on the north coast of the island of Tongatapu, in the country's southernmost island group.
Official languages: Tongan and English.
National currency is called paʻanga: 1 TOP = 100 seniti = 0,44 USD (2021).
Time zone in Tonga: GMT+13.
Tonga is a constitutional monarchy. It is the only indigenous monarchy in the Pacific islands. Reverence for the monarch replaces that held in earlier centuries for the sacred paramount chief, the Tuʻi Tonga.
Located in Oceania, Tonga is an archipelago in the South Pacific Ocean, directly south of Samoa and about two-thirds of the way from Hawaii to New Zealand.
Its 169 islands, 36 of them inhabited, are divided into three main groups – Vava'u, Ha'apai, and Tongatapu – and cover an 800-kilometer-long north-south line.
The largest island, Tongatapu, on which the capital city of Nukuʻalofa is located, covers 257 square kilometers.
Geologically the Tongan islands are of two types: most have a limestone base formed from uplifted coral formations; others consist of limestone overlaying a volcanic base.
Tonga is sub-divided into five administrative divisions: ʻEua, Haʻapai, Niuas, Tongatapu, and Vavaʻu.
Nukuʻalofa is located on the north coast of the island of Tongatapu, in the country's southernmost island group.
Tonga is considered by many to be the "Crown Jewel of the South Pacific". This is due to the incredibly beautiful landscapes found throughout the islands.
The coral islands of Tonga are covered with lowland rainforests. Nevertheless, in the past, a significant part of the virgin forests was cleared for agricultural purposes, therefore, at present, part of these territories are covered with secondary vegetation with a predominance of thickets of lanthanum and psidium, as well as meadows of sorghum and millet.
In the coastal areas of the islands, Barringtonia and Scovola grow. In the area of ​​volcanic craters, herbaceous plants predominate, and foggy rainforests are located on the peaks of the Khao and Tafahi volcanoes.
Extensive rainforests have survived only on uninhabited and volcanic islands with sheer cliffs. Tonga volcanic islands contain the Tongan tropical moist forests terrestrial ecoregion.
Mangroves grow in swampy areas. Tonga also has many flowering plants. Tonga flora consists of a variety of plants and trees including coconut palms and banana groves as well as stunning tropical flowers like hibiscus and frangipani.
Fauna
Birdlife is abundant in Tonga, however, there are few species unique to the island nation. The birdlife of Tonga includes a total of 73 species, of which two are endemic – the Tongan Whistler and the Tongan megapode. On some islands, there are bird colonies where seabirds nest.
The fauna of the country is extremely poor and is represented mainly by introduced species. The archipelago is inhabited by 12 species of reptiles and 2 species of bats, which are the only native mammals of the islands.
Five species have been introduced by humans, and eight are rare or accidental. Seven species are globally threatened. Many seabirds can be found on the southern cliffs and in forests, there are even rare spottings of Grey Noddies.
On the coasts, White-collared Kingfishers are common, while Pacific Swallows – which are rare in Tonga – may be seen. Other birds found in Tonga include Pacific Golden Plover, Pacific Black Duck, the Tongan Whistler, Blue-crowned Lorikeets, and the unique Koki, a bright green and red parrot.
Veitongo Village in Tongatapu is home to the Tonga Wildlife Centre. This is a popular spot for birdwatchers as the center's main purpose is the preservation of rare and endangered birds.
Huge fruit bats, called flying foxes, also live in Tongatapu. In Tonga, dating back to Tongan legend, flying bats are considered sacred and are the property of the monarchy. Thus they are protected and cannot be harmed or hunted. As a result, flying fox bats have thrived in many of the islands of Tonga.
Tonga was the first nation in the Pacific to establish maritime parks and as such, the white sandy beaches and clear lagoons offer excellent swimming, snorkeling, and diving.
In the coastal waters, sea turtles, mollusks, fish are found.
Marine wildlife in Tonga is immense with dolphins dotting the coast all year thanks to the warm temperatures. June through to November sees a wide array of breaching humpback whales while the coral gardens are home to over 100 species of brightly colored tropical and flying fish, manta rays, giant clams, and sea turtles.
Tonga has 2 national parks (on Eua Island and Mount Talau on Vavau Island) and 6 nature reserves.
As of 2016, Tonga had a population of 100,651 inhabitants, of whom 70% reside on the main island, Tongatapu.
Over 70% of inhabitants live on its main island, Tongatapu. Although an increasing number of Tongans have moved into the only urban and commercial center, Nukuʻalofa, where European and indigenous cultural and living patterns have blended, village life and kinship ties remain influential throughout the country.
Ethnic groups
According to the government portal, Tongans, Polynesian by ethnicity with a mixture of Melanesian, represent more than 98% of the inhabitants. 1.5% are mixed Tongans and the rest are European (the majority are British), mixed European, and other Pacific Islanders.
Languages
The Tongan language is the official language, along with English. Tongan, a Polynesian language, is closely related to Wallisian (Uvean), Niuean, Hawaiian, and Samoan.
In many Polynesian languages, including Tongan, the word "tonga" comes from "fakatonga", which means "southwards", and the archipelago is so named because it is the southernmost group among the island groups of central Polynesia.
The word "tonga" is cognate to the Hawaiian word "kona", meaning "leeward," which is the origin of the name for the Kona District in Hawai'i.
Tonga became known in the West as the "Friendly Islands" because of the congenial reception accorded to Captain James Cook on his first visit in 1773. He arrived at the time of the annual ʻinasi festival, which centers on the donation of the First Fruits to the Tuʻi Tonga (the islands' paramount chief), and so he received an invitation to the festivities.
Ironically, according to the writer William Mariner, the chiefs actually wanted to kill Cook during the gathering but didn't go through with it because they couldn't agree on a plan of action for accomplishing it.
An Austronesian-speaking group linked to what archaeologists call the Lapita cultural complex reached and inhabited Tonga sometime between 1500 and 1000 BC.
Scholars still debate exactly when Tonga was first settled, but thorium dating confirms that settlers had arrived in the earliest known inhabited town, Nukuleka, by 888 BC, ± 8 years.
Not much is known for sure about Tonga's history before European contact because Tongans lacked a writing system, but they did have an oral history, which had been passed down and was set down in writing after the arrival of the Europeans.
By the 12th century, Tongans and the Tongan paramount chief, the Tuʻi Tonga, had acquired a reputation across the central Pacific—from Niue, Samoa, Rotuma, Wallis & Futuna, New Caledonia to Tikopia—leading some historians to speak of there having been a Tuʻi Tonga Empire during that period. There are also known to have been civil wars in Tonga in the 15th and 17th centuries.
The Tongan people first encountered Europeans in 1616, when the Dutch vessel Eendracht, captained by Willem Schouten, made a short visit to the islands for the purpose of engaging in trade.
Later, other Dutch explorers arrived, including Jacob Le Maire (who visited the northern island of Niuatoputapu); and Abel Tasman (who visited Tongatapu and Haʻapai) in 1643.
Later noteworthy European visitors included James Cook, of the British Royal Navy, in 1773, 1774, and 1777.
Spanish Navy explorers Francisco Mourelle de la Rúa visited these islands in 1781, Alessandro Malaspina in 1793.
The first London missionaries in 1797 and the Wesleyan Methodist minister, Reverend Walter Lawry, in 1822.
Whaling vessels were among the earliest regular Western visitors. The first of these on record is the Ann & Hope, which was reported to have been seen among the islands of Tonga in June 1799.
William Mariner was a teenage English sailor adopted into a royal Tongan family. William Charles Mariner (10 September 1791 – 20 October 1853) was an Englishman who lived in Tonga from 29 November 1806 to (probably) 8 November 1810.
He published a memoir, An Account of the Natives of the Tonga Islands, in the South Pacific Ocean, which is one of the major sources of information about Tonga before it was influenced significantly by European cultures and Christianity.
At age 14, Mariner was a ship's clerk aboard the British privateer Port au Prince. In 1806, while it was anchored off the Tongan island of Lifuka, in the Ha'apai island group, Port au Prince was seized by a chief named Fīnau ʻUlukālala. Of the 26 crew members, 22 were killed, while the chief spared Mariner and three others.
Mariner lived in Tonga for four years, and during this time he became known as Toki 'Ukamea ("Iron Axe"). After returning to England, he dictated a detailed account of his experiences, a description of Tongan society and culture, and a grammar and dictionary of the Tongan language.
The last known whaling visitor was the Albatross in 1899. That ship arrived in Tonga seeking a re-supply of water, food, and wood. The islands most regularly visited by Westerners were Ata, 'Eua, Ha'apai, Tongatapu, and Vava'u. Sometimes Tongan men were recruited to serve as crewmen on these vessels.
The United States Exploring Expedition visited Tonga in 1840.
In 1845, an ambitious young Tongan warrior, strategist, and orator named Tāufaʻāhau united Tonga into a kingdom. He held the chiefly title of Tuʻi Kanokupolu but had been baptized by Methodist missionaries with the name Siaosi ("George") in 1831.
In 1875, with the help of missionary Shirley Waldemar Baker, he declared Tonga a constitutional monarchy; formally adopted the western royal style; emancipated the "serfs"; enshrined a code of law, land tenure, and freedom of the press; and limited the power of the chiefs.
Tonga became a protected state under a Treaty of Friendship with Britain on 18 May 1900, when European settlers and rival Tongan chiefs unsuccessfully tried to oust the man who had succeeded Tāufaʻāhau as the king.
The treaty posted no higher permanent representative on Tonga than a British Consul (1901–1970). Under the protection of Britain, Tonga maintained its sovereignty and remained the only Pacific nation to retain its monarchical government.
The Tongan monarchy follows an uninterrupted succession of hereditary rulers from one family.
The 1918 flu pandemic, brought to Tonga by a ship from New Zealand, killed 1,800 Tongans: a mortality rate of about eight percent.
The Treaty of Friendship and Tonga's protection status ended in 1970 under arrangements that had been established by Tonga's Queen Salote Tupou III before her death in 1965.
Owing to its British ties, Tonga joined the Commonwealth in 1970 (atypically as a country that had its own monarch, rather than being ruled by the United Kingdom's monarch), along with Malaysia, Lesotho, and Eswatini (Swaziland).
Tonga became a member of the United Nations in September 1999. While exposed to colonial pressures, Tonga has always governed itself, which makes it unique in the Pacific.
In 2010, Tonga took a decisive step away from its traditional absolute monarchy and towards becoming a fully functioning constitutional monarchy, after legislative reforms paved the way for its first partial representative elections.
Tonga is the only Pacific Island nation never colonized by a foreign power. Uniquely, Tonga has also never lost its indigenous governance. After over 1000 years of rule, today's monarchy and its structure still remain the most powerful and influential entity in Tonga.
Refreshingly real and undeveloped, the main island of Tongatapu has plenty of things to see and do.
Swim with humpback whales
Swim in the Anahulu Cave
Search for Hufangalupe
Wander the Talamahu Market
Day Trip to Fafa Island
Day Trip to Atata Island
Take in a Cultural Show
A guided tour is a great way to learn about the history and culture behind the main attractions. Or hire a car and take a self-guided trip around the island.
To get out on the water, find a whale watching adventure or book a day trip to one of the small islands just offshore.
Watch or swim with the whales
In Tonga you can take a boat trip to swim with magnificent, graceful humpback whales between July and October. Tonga is one of the few places you can do this and for many visitors, it's a life-changing experience. A whale swim is often rated as one of the best things to do in Tonga.
Experience the Mapu 'A Vaea blowholes
At Houma you can experience the raw power of the ocean. Here, all along the coastline, clear blue swells strike the shore, push a short distance under the rock shelf, and fountain up with a whistling roar through natural blowholes.
When the tide's in and the swells are big, this must-see Tonga natural attraction is at its most spectacular, creating water spouts up to 18m high. The blowholes are definitely one of the best things to see on the island.
Swim or watch the sunset at Ha'atafu Beach
Head to Ha'atafu, one of the best beaches on the main island of Tongatapu, for a swim or snorkel in the crystal-clear lagoon.
Book in for lunch at one of the beachside accommodation providers, walk along the long beachfront and linger on to watch the sun dip below the horizon.
Ha'atafu Beach is at the northwest end of the island in the area of Kanokupolu, about 30 minutes by car from the capital Nuku'alofa.
Explore Anahulu Cave
Walk carefully down the often slippery steps of Anahulu Cave to see ancient stalagmites and stalactites, plus a beautiful freshwater pool.
Bring your togs for a refreshing swim in the cool clear water as you float underground surrounded by the limestone formations. It's a good idea to wear sturdy shoes and maybe bring a torch.
There's a pretty beach at the entrance to the cave for a picnic or high-tide snorkeling.
Catch a ferry to Pangaimotu
Take a day trip to the beautiful Pangaimotu Island Resort. Relax on the sandy beaches, snorkel the reef or climb up a shipwreck and dive into the azure water.
The 10-minute ferry ride to Pangaimotu leaves Tongatapu every morning from Monday to Saturday and returns late afternoon.
On Sundays, it's one of the few things that are open, so there are three morning and afternoon ferry sailings.
Walk the natural land bridge at Hufangalupe
Discover this amazing land formation created when the roof of a sea cave collapsed, leaving only its entrance as a giant flat-topped arch. Walk across the arch high above the ocean as the waves wash beneath you and into what was once a large cave pool.
Located on the southeast coast about 30 minutes from Nuku'alofa, the land bridge can be hard to find, so navigate with Google maps or book an island tour.
See the fishing pigs
Bring your camera and go hunting for the fascinating fishing pigs of Tonga. Plan your trip for low tide and head to the shallow inner lagoon near Mu'a, about 30 minutes east of Nuku'alofa.
These descendants of Captain Cook's globetrotting pigs have learned to hunt for crabs and shellfish in the shallows. It's such an unusual sight to see pigs wading around in the ocean with their snouts underwater rooting out a meal.
Pangaimotu Beach
On an island a short boat journey away from Tonga's capital Nuku'alofa, Pangaimotu is one of the archipelago's most popular destinations, known for its serene beaches and high-quality snorkeling. It is probably best known however for the shipwreck off its shores, which has become a notable tourist site, adding a uniqueness to the island, which stands out from the others.
Ha'amonga 'a Maui
One of Tonga's most recognizable sites, Ha'among'a Maui is often simplistically compared to the British landmark Stonehenge. It is a trilithon made from coral limestone, which dates back to at least the early 13th Century. According to the Ancient Tongan tradition, the trilithon was built by the eponymous god Maui due to the sheer scale of the endeavor. The site, located on the island Tongatapu, is close to the capital and a must-visit destination for those traveling through. It is a historically and culturally important staple of Tonga.
Anahulu Cave
Another popular destination on Tongatapu, the Anahalu Caves is a vast network of limestone caverns on the island's East coast in the area f Haveluliku. The caves measure up to 400 meters long and contain a number of freshwater pools, the only ones on the entire island. The pools are ideal for swimming and snorkeling, a top destination for those seeking both natural splendor and activity.
St. Joseph's Cathedral
The most iconic landmark in Neiafu, Tonga's second-largest town on the Island of Vava'u by the Port of Refuge, St. Joseph's Cathedral is arguably the most significant physical legacy of British colonial rule in Tonga. Its unique architectural design is a sight to behold, its striking white exterior and colorful, detailed interior being notable physical features. The cathedral is the hub of the island's Christian community and one of Tonga's most important cultural sites.
Talamahu Market
One of the best ways to soak in the culture of Tonga's capital of Nuku'alofa is a visit to the famous Talamahu Market. Mainly a food market, Talamahu is the best place in the capital for fresh produce. In addition, the market has several stalls specializing in local crafts for a cheap price. A colorful and vibrant place, which reflects the happy atmosphere of the islands, Talamahu Market is a far cry from the serene beaches, and well worth a visit.
Shop at Talamahu Market. Join the locals and shop for fresh fruit and vegetables, along with very affordable local handcrafts that make great souvenirs and gifts.
Talamahu Market in downtown Nuku'alofa is an easy way to experience real Tongan life and one of the top things to do in Tongatapu.
The market is open Monday to Saturday from 8:30 to 16:30. Come early for the widest choice. Saturdays mornings are a good time to experience the market at its bustling best.
The basis of the diet of the ancient Tongans was made up of such agricultural plants as taro, yams, bananas, coconuts.
A lot of fish was consumed, which, as a rule, was baked in special leaves in underground ovens. Various mollusks were eaten raw and considered a delicacy.
Beverages made from coconut milk were widespread. The ancient inhabitants of the archipelago also raised pigs, but they were slaughtered on special occasions, for example, on holidays.
In the 19th and early 20th centuries, many foods and plants that were brought to the islands by Europeans appeared in the diet of local residents, for example, onions, cabbage, carrots, tomatoes, oranges, lemons, and cassava, which was easier to grow than yams.
In addition, watermelons emerged, which became very popular. The popular soft drink otai is a mixture of watermelon juice, coconut milk, and possibly the juices of other fruits such as mango and pineapple.
Some most popular Local dishes:
Lu pulu is corned beef baked in taro leaves along with onions and coconut milk.
Lu sipi is corned lamb baked in taro leaves along with onions and coconut milk.
Vai siaine is a soup-like dish made from ripe bananas and coconuts.
A special place in the life of the islanders is occupied by the intoxicating drink kava, widespread in Polynesia, which is made from the roots of the plant Piper Methysticum.
Kava is used by the Tongans as a remedy for headaches, diarrhea, malarial hemoglobinuria, tuberculosis, leprosy, cancer, asthma, indigestion, and insomnia.
Climate
Tonga has a tropical rainforest climate with a distinct warm period (December–April), during which the temperatures rise above 32 °C, and a cooler period (May–November), with temperatures, rarely rising above 27 °C.
The temperature and rainfall range from 23 °C and 1,700 millimeters on Tongatapu in the south to 27 °C and 2,970 millimeters on the more northerly islands closer to the Equator.
The highest temperature recorded in Tonga was 35 °C on 11 February 1979 in Vava'u.
The coldest temperature recorded in Tonga was 8.7 °C on 8 September 1994 in Fua'amotu.
Temperatures of 15 °C or lower are usually measured in the dry season and are more frequent in southern Tonga than in the north of the island.
The tropical cyclone season currently runs from 1 November to 30 April, though tropical cyclones can form and affect Tonga outside of the season.
The average wettest period is around March with on average 263 mm.
The average daily humidity is 80%.
Best time to visit Tonga
Tonga can be visited year-round but chances are you are coming to swim with the whales, so you want to make sure that you visit during humpback whale season.
The whale season in Tonga takes place from June to October with the best months being August and September.
Getting To Tonga
Most flights will be from Fiji or New Zealand and will land on the main island – Tongatapu. From Tongatapu, you can either take a domestic flight or a ferry to the surrounding islands.
Getting Around Tonga
If you really want to Explore Tongatapu, your best bet is to rent a car. For an island tour, you really only need a one-day rental.
Technically, drivers renting a car in Tonga should have an international driver's license and a permit to drive in Tonga. However, most car rental spots only require a driver's license from your home country. Police, however, may ask for the Tongan permit if they pull you over.
For getting around town you can use taxis or the local bus. The local buses are easy to flag down and you pay at the end depending on how far you go.
Taxis are not metered, so check with your accommodation ahead of time the average costs to ensure you don't overpay.
Must-Pack Items for Tonga
A rashguard: Perfect for swimming with the whales and snorkeling. Rash guards will help protect you from the sun. Even on overcast days, the sun is very strong here and you will get burned.
Reef safe sunscreen: Sunscreen is a must but please make sure to get a reef-safe product as you are swimming with marine life.
A dry bag: For being on the boat, or the beach, or island day trips it is recommended to bring a dry bag for your clothes, towel, cell phone, and money.
An underwater camera: Especially if you are swimming with whales.
Mask for snorkel: If you plan on doing a bunch of snorkeling, you may want to consider investing in your own mask and snorkel. There are lots of snorkeling opportunities around Tonga.
Use these tags to read more related posts and reviews:
---
Let us know if this article was useful for you