Waterfall Wonders in Karnataka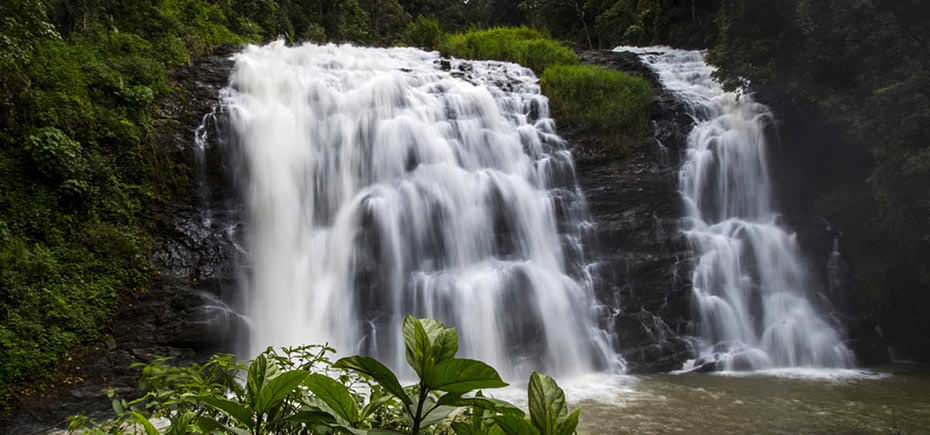 Can we ask a simple question – What is the first impression you have about Karnataka?
The State reminds you of Bangalore which is famous as the Silicon City and one of the most popular IT hubs of India. It is well-known that this State is popularly known as the hub where any person regardless of caste, qualification can easily get a job.
Are you thinking that the title is about the waterfall wonders in Karnataka, but why are we talking about Bangalore and IT? Please hold on for a second. From the next paragraph, it will be all about waterfalls and nothing more. Right? Fine. Let us start.
Beginning from the last paragraph, do you know that there also exist many natural wonders in Karnataka? The people of Karnataka are really blessed because they have so many natural wonders in their State.
You will believe if you read this article at a stretch without any stop. One aspect that you should notice is that there are many natural beautiful waterfalls in the entire State. We can promise that these waterfalls can leave you spellbound by their magnanimity. And these places are situated amidst the most scenic places. Now, shall we go into Karnataka waterfalls?
Waterfall Wonders in Karnataka
1. Waterfall Wonders In Karnataka – Shivanasamudra Falls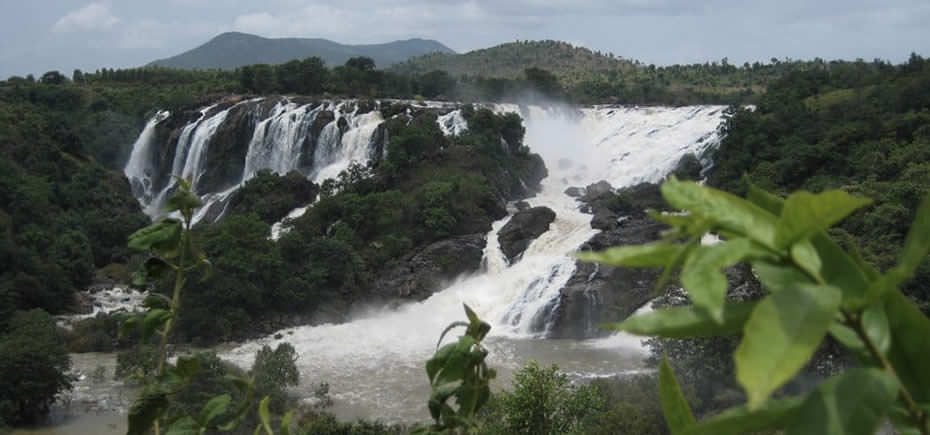 If you have gone to the royal city of Mysore, then do not miss to visit this falls. It is situated just 81 km from Mysore district. It is located in Mandya district. You can term this location as one of the best getaways in the weekends for persons who stay in Bangalore.
You need to go to Shivanasamudra to enjoy these waterfalls. The height of these falls is 200 ft. You can count this place as one of the most picturesque places on Mother Earth. If you want to get the best value for money, then visit the falls during the monsoon season.
2. Waterfall Wonders In Karnataka – Jog Falls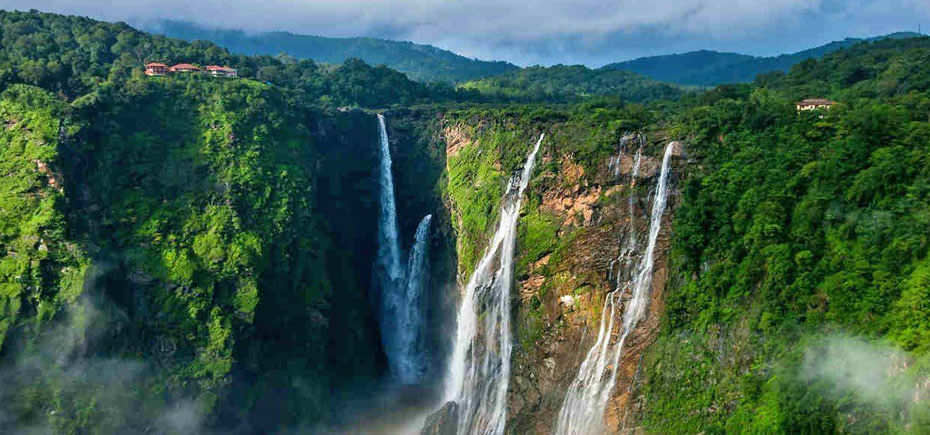 This place is more popularly known as Niagara of India. When it comes to height, then Jog Falls occupies one of the top places in India. These falls are situated on the Shimoga and Uttara Kannada district. But they are known by many names such as Gersoppa Falls, Geruoppe Falls, and Gundi. The best time to visit this falls is at the time of August till the month of January.
3. Waterfall Wonders In Karnataka – Iruppu Falls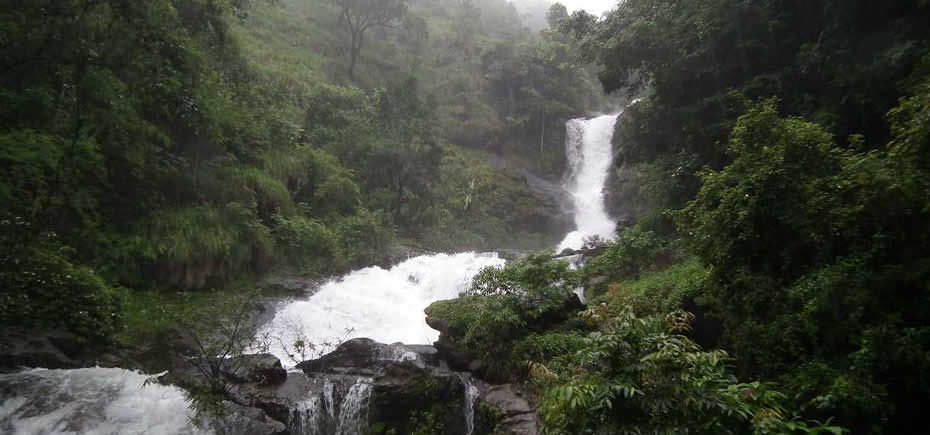 This falls, you can find between Kutta and Srimangala in Coorg. In the locality, it is known as Lakshmana Tirtha. As the name suggests, this place has a connection with our great Indian epic, Ramayana. Check out the travel plans, the best time to visit is from August to the first month of the new year.
4. Waterfall Wonders In Karnataka – Abbey Falls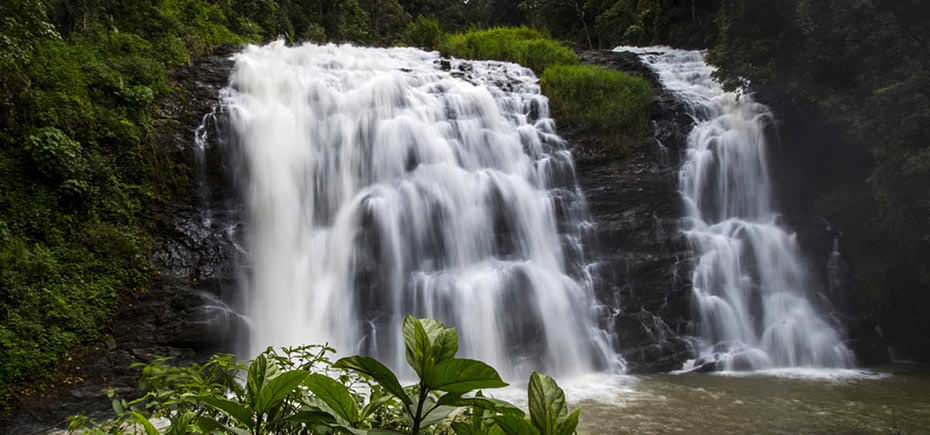 This waterfall occupies a central attraction in the hilly town of Coorg. But the beauty of this waterfall is it is present between lush coffee estates, spice plantation. From the Madikeri Bus Station, the distance is a mere 8 km. The height is 70 feet.
Do not forget to visit the Kali Mata temple. Do you want to get the best experience from visiting this waterfall? Then the best time is from September to the first month of the new year.
5. Waterfall Wonders In Karnataka – Hebbe Falls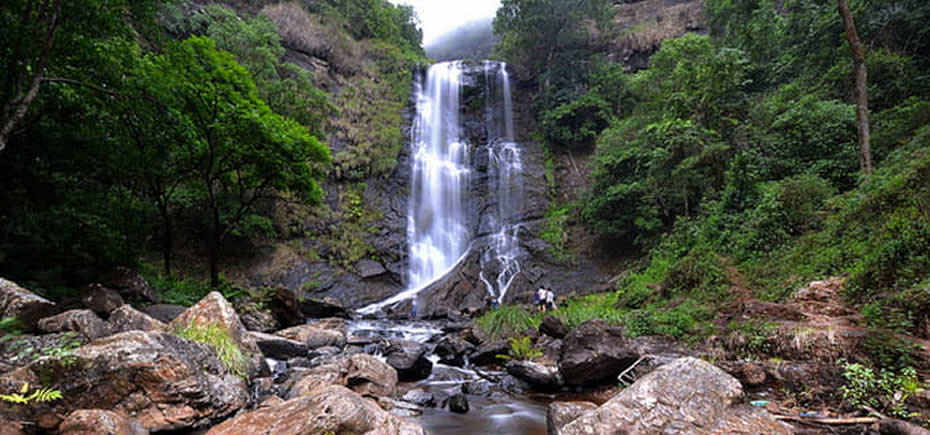 Similar to the above-mentioned waterfall, Hebbe Falls is also surrounded by thick forests as well as coffee plantations. The waterfalls are divided into two stages, Big Falls (known as Dodda Hebbe) and Small Falls (Chikka Hebbe). Yes, there is a pool where you can swim, and the water is believed to have curative properties.
The best way to visit this falls is to land at Kemmanagundi if you are an outsider from the State and hire a private Taxi. The best time for paying a visit is from the month of November to the second month of the New Year.
6. Waterfall Wonders In Karnataka – Kalhatti Falls
Kalhatti Falls is known as one of the best waterfalls in Karnataka. It is also known by other names, Kalahasthi Falls. It is situated at a distance of 10 km from the place Kemmanagundi. Do not forget to visit the Veerabhadreshwara Temple adjacent to the waterfall. Want to enjoy the best scenic beauty of this place? Plan a visit with your family members during the months of July to November.
7. Waterfall Wonders In Karnataka – Gokak Falls
You can call this waterfall as a small version of the Famous Niagara Falls. In fact, this favorite tourism spot is because of the formation of River Ghataprabha. The height is 171 feet, and the view is breathtaking. It is situated in the Belgaum district.
You can go to this place as it is located at a small distance from Gokak. But the distance from Belgaum is 65 km. So plan accordingly and the best time to visit this place is from the months of July to October.
8. Waterfall Wonders In Karnataka – Godchinamalaki Falls
It is also popularly known as Markandeya falls. If you have gone to Gokak Falls, then the distance is just 35 km. Plan a trip between the months of June to September and you will relish the memories all your life.
Conclusion
Karnataka State is popularly known as a place where the emphasis is more on agriculture. Other than waterfalls, the State is also known for its old temples, scenic beaches, and historic architecture monuments. And please note, that we touched only some important waterfall wonders in Karnataka. There are others which occupy equal prominence such as Chelavara falls, Benne Hole Falls, Unchalli Falls and Sathodi Falls.
Now there is no need that you need to travel by car or bus to these falls. If you are a biker, you can travel best by taking a vacation. Why don't you team with your friends and plan a bike vacation? But yes, you need to take precautions. Let us imagine the situation. You are a resident of Malleshwaram, Bangalore and plan a trip to Shivanasamudra Falls by bike. So what is the first precaution you should take? You are right. The bike should be in top condition. And you do not have to take the bike to the mechanic shop in recent times. You can download the app of the companies offering home appliance repair service in Bangalore. And then search for the best Online bike service in Bangalore by experienced mechanics. You can search the various profiles, choose the best pro near your home, and then ask him to come to your home for maintenance service. He will come according to your schedule and offer service. Your bike will be in top working condition, as you navigate through the scenic routes of Mandya and Mysore to reach the Shivanasamudra Falls.
Do you want to get more information about the best tourist places in the world? Then the best place to gain information is our website. And you do not even have to visit the website at regular times. Just subscribe to our newsletter. It is free.
---
Use these tags to read more related posts and reviews: