What to see and do in Madrid in a one-day trip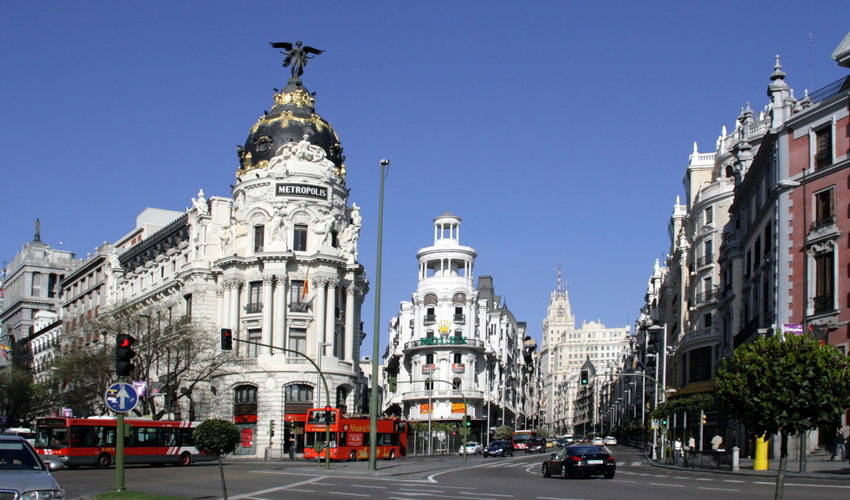 The Spanish capital is a grand place and the Madrilenos know it — this is a city of proud hosts.
Walk Madrid's wide streets, enjoy the imposing architecture and duck into the dark bars down hidden alleyways.
What to see and do in Madrid
Take a Segway tour
It won't be your most stylish moment, but it is a great way to see the city. An hour-long tour stops at the beautiful Almudena Cathedral, which took more than 100 years to build; takes a lap of Atenas Park; and covers the history of the Royal Palace which, at nearly 1.5 million sq ft, is the largest in Europe.
Visit the Plaza Mayor
Don't miss the Plaza Mayor, even if it is a tourist trap. Restaurants are expensive, but buying one coffee while you gaze at the architecture won't hurt. The huge, 400-year-old bronze statue is of King Philip III, whom historians have described as an 'undistinguished and insignificant man'.
Get arty at the Prado
The immense collection includes Picasso, Rembrandt and Caravaggio. Don't miss Goya's bizarre masterpiece The Dog. The museum is busy, and queues can be long, so avoid visiting from 10.30 to 1.30pm, or book a time slot online.
See Museo Reina Sofia
While the masses fight over getting into the Prado, it might be worth settling instead for the Reina Sofia — although, with paintings like Picasso's Guernica, it can hardly be considered settling! Generally, there are no queues, but, as ever, watch out for packs of school children.
Stroll in Retiro Park
Go for a stroll in Retiro Park past 15,000 sculpted trees and visit the Glass Palace.
It's hard to resist taking a table at Cafe El Estanque after a busy day in the city. Sit, sip and enjoy views of the park, lake and the Alfonso XII monument.
Boating can be disappointing, as a circuit takes only a couple of minutes. Instead, go for a stroll past the 15,000 sculpted trees and visit the Glass Palace or the Velazquez Palace.
---
Use these tags to read more related posts and reviews: