Travel to Oceania – What to expect?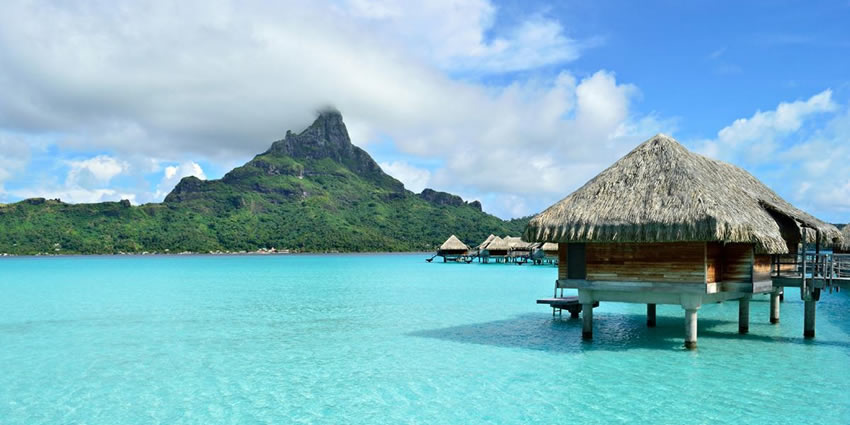 Oceania is made up of 14 independent countries, with the most well-known being Australia, New Zealand, and French Polynesia. Surfers, divers, and water-lovers flock all over Oceania for its pristine conditions, beautiful islands, and out-of-this-world marine life.
Australia has so much to offer, it is filled with incredible natural beauty like the Outback, Uluru, the Gold Coast, and the famous Great Barrier Reef. On the other hand, New Zealand attracts nature lovers and adrenaline junkies of all kinds—you can do just about any extreme sport here! And French Polynesia is probably my favorite tropical destination of all time.
Best time to visit Oceania
Because Oceania is in the Southern Hemisphere, winters, and summers are reversed from that of North America or Europe. So, the best time to visit Australia and New Zealand would be from September to November, or from March to May. But this is also peak tourist season!
From April to August, the temperatures in Oceania start to cool off, especially in sub-regions like Micronesia and Polynesia. And November to March is considered cyclone season for Papua New Guinea, Solomon Islands, and the other islands in the South Pacific.
But keep in mind that tropical cyclones can occur at any time of year. Before you leave for your trip, keep checking the weather and take out travel insurance in case of any natural disasters that prevent you from traveling.
What to expect from this travel
Australasia: Australasia is made up of Australia, New Zealand, and their neighboring islands in the Pacific Ocean. For the most part, it's an easy region to explore with English widely spoken and regular flights between the different countries. It's home to incredible natural wonders like the Great Barrier Reef, Lord of the Rings filming locations, and some of the best scuba diving conditions in the world.
Melanesia: New Caledonia, Vanuatu, Fiji, and the Solomon Islands are a group of islands to the north of Australia. Each island is known for its rich history, unique culture, and exotic landscapes. The easiest way to get to this region is with flights from Australia and New Zealand, or you can fly direct to Fiji from some destinations in Asia and North America.
Micronesia: Micronesia is a northwest region of Oceania. It's where you'll find some of the world's most untouched island destinations such as the Marshall Islands, Kiribati, and one of the least visited countries, Nauru. It's an easy region for US travelers to explore with English widely spoken and the US dollar accepted in most places.
Polynesia: Polynesia is the most far-flung region of Oceania, but also boasts some of the most beautiful islands in the world. French Polynesia is famous for destinations like Bora Bora and Tahiti, while Easter Island attracts hundreds of visitors a year that want to see the island's mysterious stone carvings. English is widely spoken in the region as well as French, Spanish, and other indigenous Polynesian languages.
Use these tags to read more related posts and reviews:
---
Let us know if this article was useful for you