Savanna-la-Mar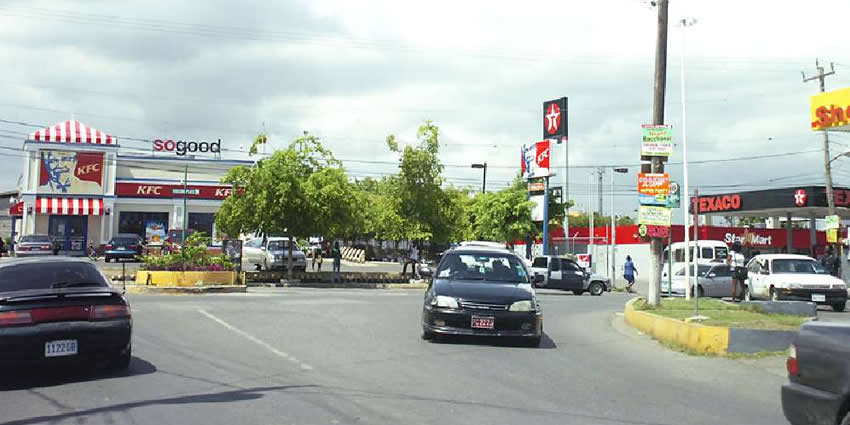 Savanna-la-Mar (commonly known as Sav-la-Mar, or simply Sav) is the chief town and capital of Westmoreland Parish, Jamaica. A coastal town, it contains an 18th-century fort constructed for colonial defence against pirates in the Caribbean.
History
In 1780, the town was completely destroyed by a powerful hurricane known as Gilbert, Savanna-la-Mar hurricane. It was rebuilt, as the port was an important part of the Atlantic trade in sugar, slaves and other goods.
After Great Britain abolished slavery in 1833 and before the abolition of slavery in the United States in 1865, its officials in the Caribbean colonies at times ordered the examination of slaves on American ships that happened to come to its Caribbean ports, to see if they wanted to stay in the colony and gain freedom, or return with the ship to the United States and slavery. In the cases of the Enterprise at Bermuda in 1835 and the Creole at Nassau in 1841-1842, a total of more than 200 slaves gained freedom.
In at least one case, residents intervened to help others gain freedom. On July 20, 1855, Jamaicans boarded the United States brig Young America, which had put into Savann-la-Mar. They had learned that the cook, a man named Anderson (alias Nettles), was a fugitive slave, and took him to shore, where he gained freedom. (He had boarded the ship with free papers in the name of Nettles.) The Jamaican magistrates did not interfere.
The United States consul, R. Monroe Harrison (1768-1858), complained to the British colonial government about the incident. He also published a letter in The New York Times a few days later warning shipmasters against having blacks as part of their crew on ships putting into Jamaica, at the risk of losing them.
Use these tags to read more related posts and reviews:
---
Let us know if this article was useful for you