Tips For Learning The English Language For Travel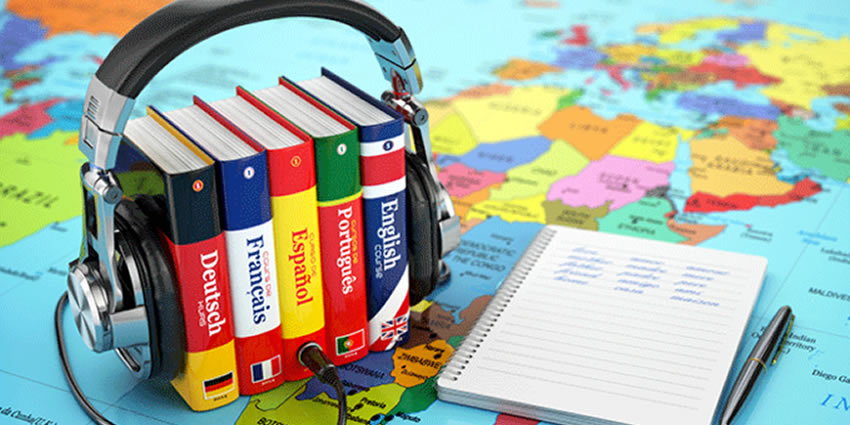 It is a dream for many people to be able to communicate outside their own country. There are many reasons for this. Some folks are really determined to move abroad, others just want to feel comfortable traveling. English may be required as a part of your profession, or in getting the desired ambitious promotion. Whatever is your motive, we've got you covered. In this article, we explore various ways you can improve your study of this widespread language.
Even if you don't know the local language, it's still possible to travel with reasonable comfort. Depending on where you are heading, English may or may not be common in the area. There are many ways in which you can break the language barrier. You can read all the useful tips for travelers at nomadtabi.com with a quick translation in your browser. An article on this Japanese website points out several important pieces of advice that will be useful for those who travel to a country where an unknown language is spoken.
First Step-Consider Investing In A Tutor
There is a reason teachers have a job. It's much easier to help someone study when that's all you do all day. They can actually propel you forward in your learning, at a substantially quicker pace than you would on your own. Teachers know all the common pitfalls and errors and also are equipped with various studying techniques.
When you hire a tutor, that person is dedicated to your learning process. They will ideally keep you both accountable and focused on the process. While some people may get the hang of grammar on their own, it's very difficult to learn to talk properly without a native speaker by your side. Any person who has good knowledge of the language will be of great help, but it would preferential if it's the teacher's mother tongue.
Just as you wouldn't try to connect the internet cables to your house, or fix the plumbing, you shouldn't try to handle this completely solo. The expertise that true professionals can offer is unmatched by anything you, an inexperienced person, can do.
Go Online
In the current day and age, everything is moving to the internet. Depending on where you are located, you may actually find more online teachers than ones physically close to you. Beyond one-on-one practice, there are many classes and courses waiting for you on the web.
As technology is slowly taking over every little part of our life, the same thing is happening to learn a foreign language. It is significantly easier to turn on your computer and search for materials online rather than go to the store or library and look for a modern textbook.
Besides the accessibility point, studying online is way more relevant during the pandemic era. Many teachers were relieved of their jobs at schools, at least temporarily, and to fill their time and bank accounts they were quick to turn to teach on the web. It's a way cheaper alternative and in most cases one that is still top quality in the service that you get. Classes over Zoom or Skype may have the same or even higher value than their real-life counterparts. Teachers have access to all kinds of new tools, and so do you. Plus, you save the commute time, so learning doesn't have to be such a consuming process.
Use A Fun App For Learning
Gamify the studying element ensures you are having a good time. There are now many apps that teach you in a manner that resembles a video game, or at least a fun technique. We highly recommend you check out Duolingo, an absolutely free and at the same time amazing mobile application. It teaches you in small five-minute classes, which are split into chunks based on all kinds of themes and categories. You usually start out with the letters, then proceed to learn common words and phrases.
There are many other alternative apps if for some reason this cute owl isn't your favorite. Babble is a popular new learning system. A quick google or app store search will find you dozens of options. No matter which one you choose, stick to it and you will see results. They usually present all kinds of levels, from the very beginner to advanced.
Of course, you can learn a language this way to a substantial level, but the best practice is combining different material sources. And, a disclaimer, nothing will ever replace real-world communication. You have to get out there and talk to people, either on the internet or in person. We highly suggest after some time, you book a flight to the desired country and do your best to practice your newly acquired skills.
Use these tags to read more related posts and reviews:
---
Let us know if this article was useful for you